Tareq Aman Amit is a finance specialist with more than ten years experience in diverse sectors, including energy, infrastructure, food products & services. Mr. Amit is an expert in investment promotion that distinctively aid to infrastructure services for private sector development. In the World Bank's Investment Promotion & Financing Facility (IPFF) project, he supervised the project's overall management; assisted in evaluating bid documents and proposals under various IPFF projects and appraised loan applications by the different Banks/ financial institutions from IPFF. He is currently working as a finance specialist at Power Crank Batteries Australia Pty Ltd, where he is conducting assessment of risk exposures based on client credibility while analyzing investment opportunities of branch establishment.  He is also in charge of preparing financial progress reports and pursue remedial action if required.
Mr. Amit has extensive experience in private sector engagement projects with renowned international financial institutions and government companies, including International Finance Corporation (IFC) and Infrastructure Investment Facilitation Company (IIFC), the Public-Private Partnership (PPP) advisory body of the Government of Bangladesh. He has also worked under different national agencies like Bangladesh Bank, Bangladesh Steel and Engineering Corporation, Bangladesh Bridge Authority (BBA), and Ministry of Power, Energy, and Mineral Resources. Furthermore, he has collaborated with renowned international agencies and development partners, including the World Bank and Japan International Cooperation Agency (JICA). In December 2009, Mr. Amit started his professional career in one of the giant Japanese conglomerates Mitsui & Co. Asia Pvt Limited as a business executive that brought him exposures related to the environment, opportunities, and barriers to international business practices. In 2014, he received International Masters Scholarship, and in 2016 he completed his Master of Finance from the University of Oulu, Finland.
Mr. Amit has been extensively involved in project management, infrastructure financing, business development, bid evaluation and procurement, loan appraisal, and project performance audits. His expertise includes evaluating bidding documents in the investor selection process of projects, conducting feasibility studies, maintaining liaison with clients, writing TOR, RFP, EOI, and business proposals for business development, and preparing project implementation concept papers. As a resource expert under World Bank & Bangladesh Bank, he helped organize training courses for capacity building of high-level officials from different line ministries, executing agencies, Bangladesh Bank, Local chamber and commerce, and business community on PPP.
Where to find us
42 Boulevard, California, number 23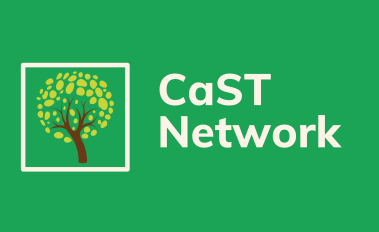 Home
about Us
Services
Projects
Blogs
Focus Area
Team
Contact Us